Our Loyalty Program
At Live Casino House, you're the real deal. And the real deal deserves some real rewards. That's why we've set up our Loyalty Program, which gives you the access to more exclusive bonuses each month.
Climb up our 12 Loyalty Levels to find out what's waiting for you all the way up at the Platinum Level. The higher you climb, the more bonuses you'll unlock along the way in our Loyalty Shop.
It all starts with your very first cash wager. Start playing now to earn points and take the next step towards levelling up.
We'll be waiting for you at the top.
How it works
Play games
Play your favourite games to progress
Level up
Higher levels mean better rewards
Buy items
Buy amazing treats!
1. How it works
At Live Casino House, you're the real deal. And the real deal deserves real rewards. That's why we've set up our Loyalty Program, which gives you access to more exclusive bonuses each month.
Ready to learn more? Here's how it works:
As soon as you register for an Live Casino House account, we immediately sign you up for our Loyalty Program. We've got 12 Loyalty Levels, each with their own bonus benefits.
Each month you can progress up the Loyalty Levels by making cash wagers. Every cash wager counts, and as you climb to new Levels, you'll gain Credits and unlock special treats in our Loyalty Shop to spend them on.
The more you wager, the higher you'll climb, and the better the bonuses will become!
2. Wagering information
It's very simple: the more you wager, the further you'll progress during the month. You can see how close you are to levelling up by checking out the Level Progression bar.
A quick tip from us: the lower the RTP on the game you're playing, the more you will be rewarded, and the higher you'll climb.
3. Levelling up
Our Loyalty Program is made up of 7 Levels in total. As you progress by making wagers throughout the month, you'll be determining what Level you'll be next month.
If you level-up mid-month, we'll honour your achievement straight away and bump you up to the next Level immediately. On the other hand, if you make no wagers during the current month, then you may lose your status next month and have to work your way back up the Levels. You won't lose your Coins when that happens. The only way you can lose Coins is if you have gone for some time without making a deposit or cash wagers.
Once you've levelled up, you'll have access to different offers in the Loyalty Shop. Offers like Bonus Spins, Bonuses, and Coins to Cash conversions will all get juicier the higher you climb.
Make sure to check out your progress on the Level Progression bar to see how far you are from Levelling up and unlocking brand new bonus benefits.
4. The Shop
You can earn a maximum of 8,000 Coins per month to spend in our Loyalty Shop. That should give you a big budget to buy some amazing treats.
Speaking of treats, as you climb our Loyalty Levels, you'll unlock more generous offers within the Shop. We offer an excellent selection of Bonus Spins, deposit bonuses, and more.
5. FAQs
How can I find out a game's RTP?
Every game has a different RTP, so you'll need to check each game you play if you want to know its RTP. This information can usually be found by opening the help or information sections within the game itself.
Why do I progress slower on one game versus another?
Lower RTP games will earn you Coins faster, so playing a game with a higher RTP will mean slower progress. Try out a few different games and you might find one with a lower RTP that can help you to progress faster.
How can I use my Coins?
Coins can be used to purchase bonuses and treats at our Loyalty Shop. Check the shop each month to see if we've added anything new.
How do I earn Coins?
Every time you make a cash wager in any game (Slots/ Live dealer) on Live Casino House site (except for TABLE GAMES), you'll advance along the Level Progression bar. For every cash wager you make, we'll give you Coins to spend in our shop. Easy!
Do my Coins expire?
Yes, Coins earned in our Loyalty Program expire if you've gone 90 days without making a deposit or cash wager to your account.
What are my previous shop purchases?
Any previous transactions can be viewed when you visit the shop. The shop "Purchase History" list contains information about your previous purchases.
How many Coins can I earn?
You can earn a maximum of 8,000 Coins every month.
Where can I find my current status?
You can check out the Level Progression bar to see what your current loyalty status is this month.
Why is my current month Level lower than last ones?
You are always working towards your next month's Level. If you made fewer cash wagers in the previous month, then that will be reflected in your Level this month. Remember you can level up anytime, so keep playing!
Level information
Climb all 12 of our Loyalty Levels to unlock bigger, better bonuses. Our King of Spades Level is the place to be to discover the best we have to offer.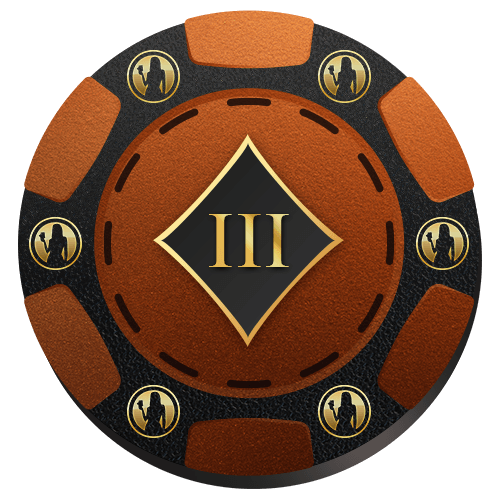 1. Diamond III
2. Diamond II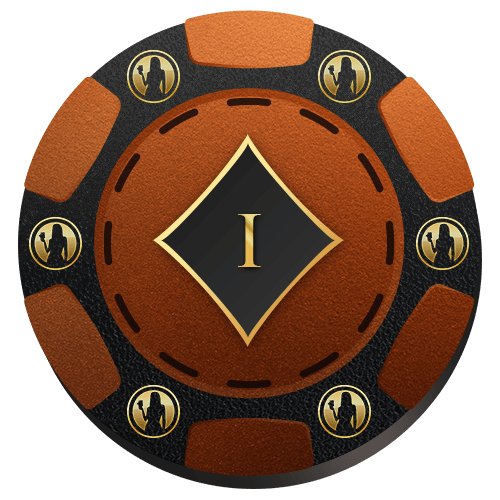 3. Diamond I
4. Club III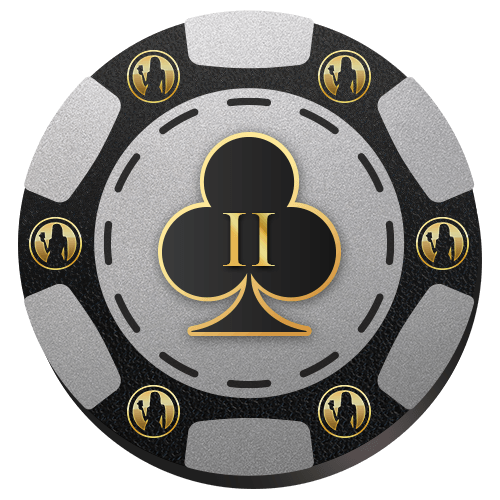 5. Club II
6. Club I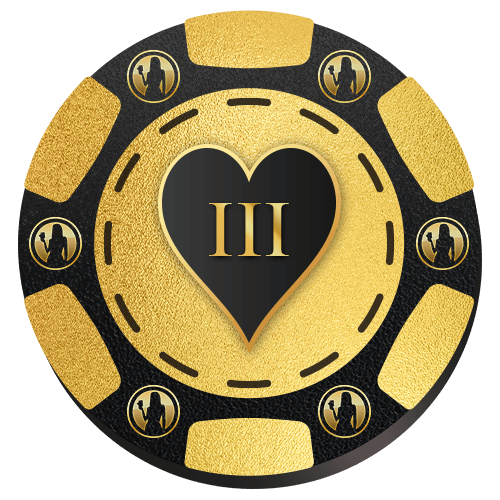 7. Heart III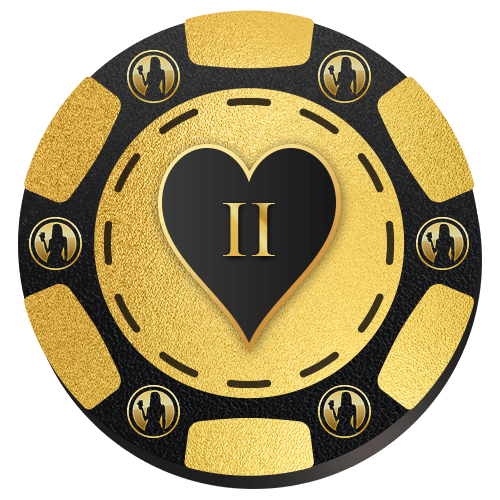 8. Heart II
9. Heart I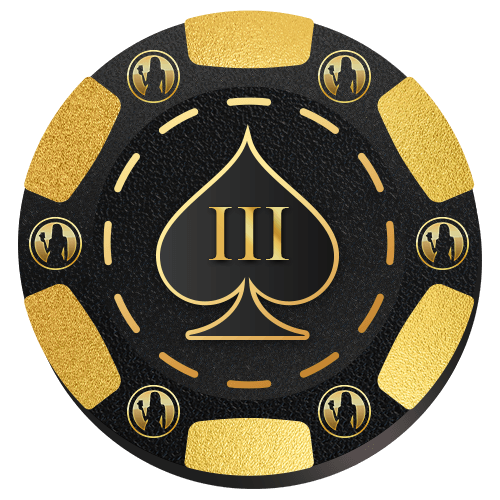 10. Spade III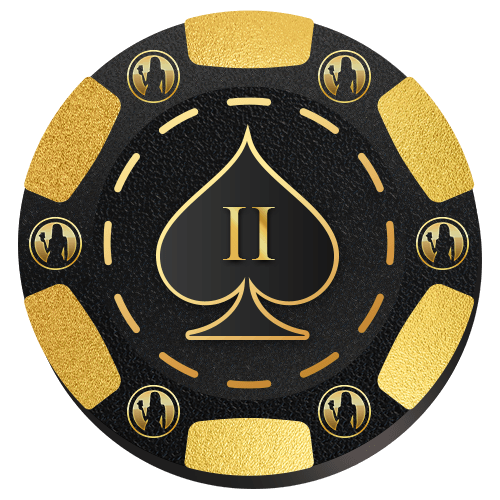 11. Spade II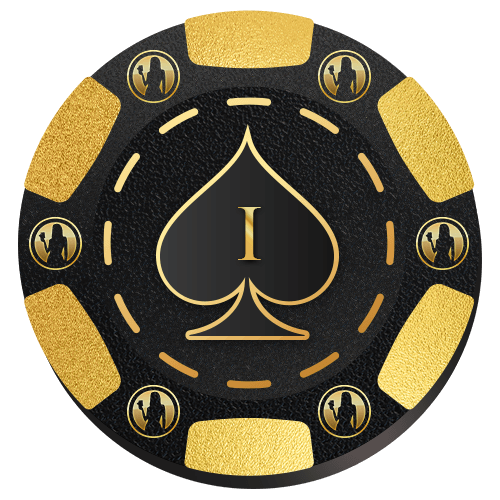 12. Spade I
You will be automatically registered on the Loyalty program when you register an account on Live Casino House. Players who created their Live Casino House account prior to 05/08/2019 will be registered on the Loyalty Program following their first wager activity from the launch of the Loyalty Program.
You will be awarded with Loyalty Coins for making cash wagers on Live Casino House.
Coins have no monetary value and may only be redeemed at the Live Casino House shop.
The amount of loyalty Coins you are awarded will vary depending on the RTP of each game. Each respective game's RTP can be found in the Game Information or Games Rules page within the game itself. If the RTP is not available for a particular game, a default RTP of 97% will be used.
All necessary information regarding the number of Coins earned and available to the player is visible on the 'Loyalty Program' page. We reserve the right to change the rate of Coins awarded and/or convert your loyalty Coins to a different denomination or value.
To advance in the Loyalty Program, a player is required to make cash wagers on any game (Slots/ Live dealer) on the Live Casino House website (Except for Table Games category). No level progression will be activated by wagers made with bonus funds and made in Table games category.
All Loyalty bonuses can only be converted 10x the actual bonus credited, Example: 500 (Bonus credited) x 10 = 5,000 (Converted to Cash). All bonus in excess of the cap will be forfieted. Validity of all bonuses is 1 week from date and time of purchase.
Your Loyalty Level will be based on your cash wagers throughout the previous calendar month. Your Loyalty progress will be reset at the beginning of each new calendar month, which starts on the 1st of each month at 00:00 (GMT+8). We reserve the right to change the setup of the progression levels and/or modify your Loyalty level.
You will always enjoy the highest Level achieved for 1 full calendar month. If you achieve Levels Ruby, Diamond, or Platinum you will enjoy that Level for 2 full calendar months.
We reserve the right to confiscate your Coins if your account has been inactive. Inactivity is defined as a 90-day period wherein no wagers or deposits are made.
Live Casino House reserves the right to remove Coins and suspend or terminate your account in cases where fraudulent activity or abuse is suspected. This shall include, but is not be limited to: using more than one account, bonus stacking, two tier betting, multiple account/proxy account strategy, using a VPN or masking IP address, Affiliate CPA or revenue share abuse.
We reserve the right to alter these terms at any time. We will notify you of any significant updates to these terms before they come into force.
Affiliates are excluded from participating in this Loyalty Program.
General Promotion terms and conditions apply.